Product Explanation
It has never been easier or more fun to learn how to play the piano. Using Piano Marvel and its innovative methodology, you can learn on your own at your own pace, or take lessons with a piano teacher who can help monitor your progress and practice using Piano Marvel. Piano Marvel grades your performances; showing you where you make mistakes and allows you to play songs over and over until you win a bronze, silver or gold trophy according to your performance. Piano Marvel tracks your progress by adding those trophies to your personalized trophy case. The World's best piano education software features over 3,000 songs and exercises designed to challenge everyone from young beginners to seasoned professionals.
Key Features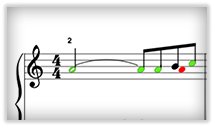 Instant feedback shows you where mistakes were made so you are never left wondering if you are playing a note or rhythm incorrectly again.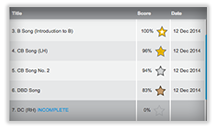 Progress tracking shows you where you have been and where you are going with your practice. It's easy to see how fast you are moving through the exercises to help motivate you even more!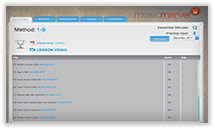 Move at your own pace with Piano Marvel. You can start at the beginning of our world class method, or if you already know some piano, you can skip ahead to more challenging songs and exercises. You are never restricted a certain group of songs or exercises with Piano Marvel.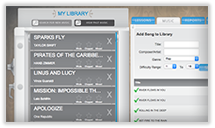 The Expanding Library of songs and exercises in the repertoire will ensure that you never run out of songs to play. We currently have over 1,200 exercises and over 1,000 performances pieces waiting for you. With a subscription, you have unlimited access to all of the material. We are constantly adding more songs to this amazing growing library for all ability levels.
Video Tutorials are provided to guide you on the fundamentals of piano playing; including hand positions, finger placement, dynamics, music reading skills and much more. All the tools you need to lean the Piano effectively are right there.
A large variety of exercises help you to get a well rounded understanding of playing the piano. These exercises include practice and mastery for sight reading, ear training, flash cards, harmonization, scales, arpeggios, call and response and more.
With a Piano Marvel subscription, you aren't just getting a piano software, you are getting the most thoughtfully crafted piano learning system ever developed. Piano Marvel was designed by piano teachers and now piano teachers everywhere are using it with their students because they know it works! Piano Marvel isn't just some piano keyboard software, it is a fully featured piano learning system.