The Sight Reading Project

In the summer of 2020, Piano Marvel went on a search to find some of the best sight readers in the world. Our goal was to determine the difficulty level of some of the hardest piano literature. We assembled the Sight Reading Team and had them play each piece and receive an assessment score through Piano Marvel. We then used those scores to calculate the difficulty level of each piece and insert them into the Standard Assessment of Sight Reading (SASR). We would like to thank the members of the Sight Reading Team for their skilled contributions to the field of piano pedagogy and for their dedication to the art of sight reading.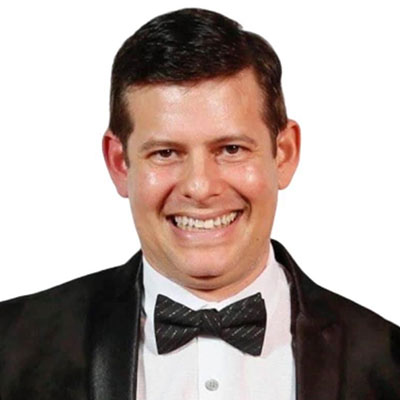 Dr. James Lent
Lecturer and Head of Collaborative Piano, UCLA
1,834
Dr. James Lent has a DMA in Piano Performance from the Yale School of Music and is on the faculty of both UCLA and AMDA LA. As a Concert Artists Guild winner, he has performed as a soloist in almost every state of the US and 4 countries.
For me, improved sight-reading began as cramming for piano lessons. After I reached a level where that was no longer sustainable, my sight-reading improved by playing for choirs, musical theater, and from learning requests for gigs quickly! After I realized I was embarking on a career in piano, it became my daily quest to read music that was new to me on a daily basis- which fed my curiosity, and improved my skill.
Read more...
I had a teacher in high-school who forced me to read a measure ahead by testing me 5 minutes in every lesson by covering the measure I was playing so I could only see the next measures at any given time. That was when I made my biggest jump in sight-reading! Then by learning most of the core repertoire for a collaborative pianist my reading jumped to an even higher level. It's never too early to start improving the skill of sight-reading!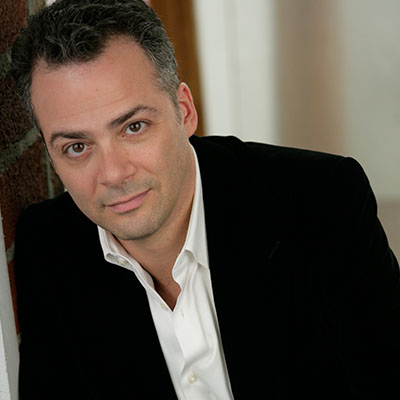 Bradley Moore
Assistant Conductor, Metropolitan Opera
1,866
Pianist and conductor Bradley Moore has performed and recorded with many of the world's greatest singers, and has been associated with opera companies including the Metropolitan Opera, the Paris Opera, and the Salzburg Festival.
I've been sight-reading since childhood, beginning with the hymnal at church. In college it allowed me to accompany a large volume of vocal and instrumental lessons and learn a broad range of repertory. This skill provided the basis of my career - the ability to play musically and accurately at sight is by far the most important skill for a professional collaborative pianist.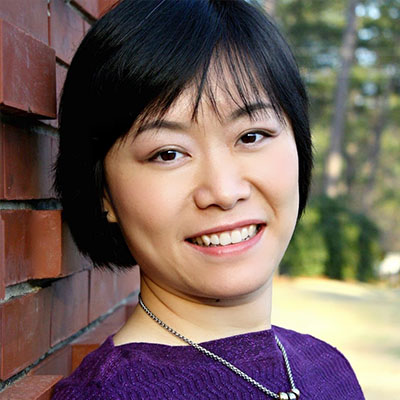 Dr. Tracy Xian
Adjunct Professor of Piano at LaGrange College, Georgia and Independent Piano Instructor
1,834
From Shanghai, China, Dr. Tracy Xian has been described as "a complete pianist whose impeccable technique is exceeded only by the depth of her conceptual insight and musical expression. She creates energy and excitement wherever she performs."
I've been a gig musician since I was 15 years old. Sight-reading is my second nature. It gives me the ability to read and perform vast amounts of literature from all genres in a short period of time.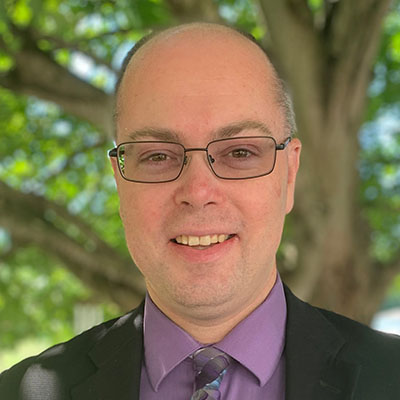 Paul J. Carroll
Founder, Musical Collaborations; Director of Music, St. Pius X Church, Montville, NJ; Music Teacher, Mother Seton Regional High School, Clark, NJ
Paul J. Carroll is the founder of Musical Collaborations, Director of Music at St. Pius X Church (Montville, NJ) and music teacher at Mother Seton Regional High School (Clark, NJ). He holds MM and BM degrees from Peabody Conservatory.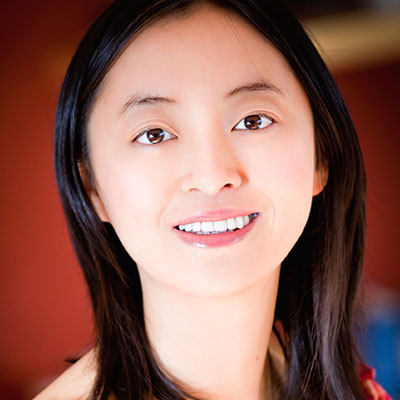 Dr. Chenny Gan
Associate Professor of Music, Wesleyan College (Macon, GA)
1,716
Dr. Gan is on the "40 Under 40" list of the best young professors in the nation, selected by NerdScholar.com. She speaks English, Mandarin, and German fluently, is insatiably curious, and loves collaborating with others.
Sight-reading is so much fun! It gives us immediate feedback with the joyful sounds of music made by our own hands. The best way to improve is to keep doing it every day, and maintaining a positive attitude with a growth mindset is important!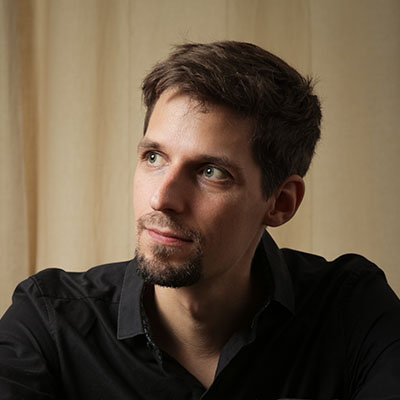 Stefan Lechner
Piano Teacher at creativepiano
1,711
Austrian Pianist and Teacher based in Vienna. Here, where lives the spirit of the great three of the First Viennese School, he established an ever growing piano studio tending to the needs of modern piano students.
Sight Reading came naturally to me just by reading lots of different music from the very beginning when I started piano lessons. Only later did I realize what a valuable skill I developed practically on the side. For that I'm very grateful, as I see students struggle with it almost daily. It's all about pattern recognition, blindly finding your way around the keyboard, a strong sense of pulse and above all patience. There are no shortcuts, just read a lot, accompany soloists, etc... while you wait for your brain to develop you might as well read some more music, right?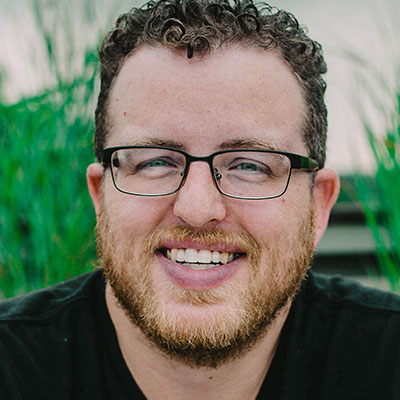 Nathan Girard
Pianist/Keyboardist based in Nashville, TN
1,733
On stage and in studio, Nathan Girard is becoming known around Nashville for his stylistic versatility and expressive playing. He has performed all over America and around the world, on land and sea.
Sight reading is important to me because it has given me opportunities to play many different styles of music. During my cruise ship contract, we accompanied a lot of guest entertainers' shows. We would be given the music the night before the show and be expected to play it well when the time came. This was a challenge I always enjoyed, and to this day I still enjoy sight reading new pieces, both as a soloist and as an accompanist.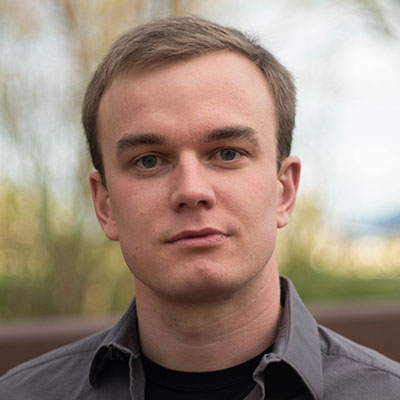 Dr. Robert Hjelmstad
Piano Teacher at Parlando School of Musical Arts
Dr. Robert Hjelmstad is a pianist based in Boulder, Colorado.He is an active performer, adjudicator, and piano teacher and has given masterclasses and recitals in the US and Brazil.
I have always personally enjoyed sight reading, and as a piano teacher I appreciate the stylistic and syntactical knowledge base that frequent sight reading gives. Sight reading is the first way that classical musicians access a piece of music, so the better we are at it, the more immediate access we have to the music that we study. Furthermore, I consider Piano Marvel the most comprehensive tool I have seen to improve sight reading; I wish it existed when I was younger!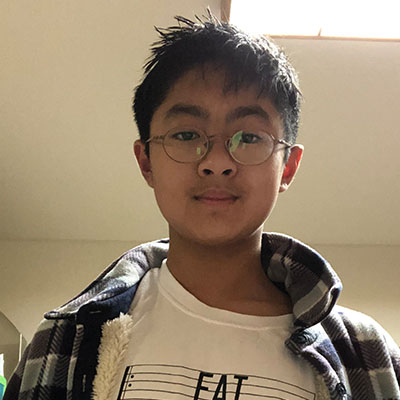 Christopher Nguyen
1,626
I have taken piano lessons ever since I was almost 6 years old and still do today. I have also participated in competitions in the past and won a few of them, including the US Open Music Competition and the Alameda East Piano Competitions of 2016 and 2017.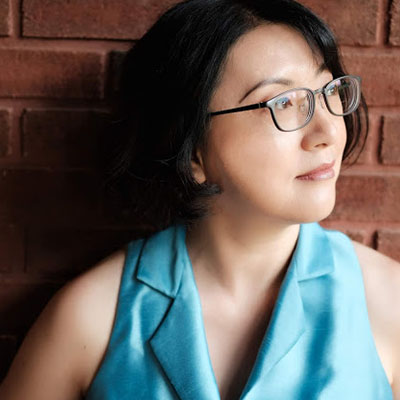 Dr. Hyunjung R. Chung
Associate Professor of Piano and Music Theory at Spelman College
1,756
Dr. Hyunjung Rachel Chung has paved a multifaceted path as a performer, recording artist, adjudicator, and dedicated educator. Most recently she won the Ernst Bacon Memorial Award given by the American Prize with her CD named My Cherished Garden: Piano Works by American Women.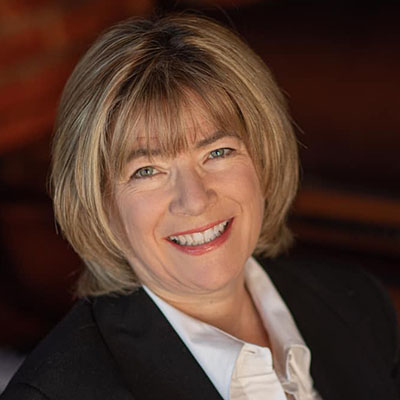 Diane L. Scott
Adjunct Music Faculty at Susquehanna University, Selinsgrove, PA
1,722
Diane Scott served as staff accompanist from 1999-2014 at Susquehanna University in Selinsgrove, Pennsylvania where she now teaches class piano. She maintains a private studio and is director of Music at First Lutheran Church in Mifflinburg, Pa.
I learned to sightread very early in my piano lessons, with theory strongly emphasized. The competition with my older sister helped me become a fast processor. Being able to recognize patterns at a very fast pace is key to sightreading. I often say, "If I can see it, I can play it (unless my technique can't manage it)"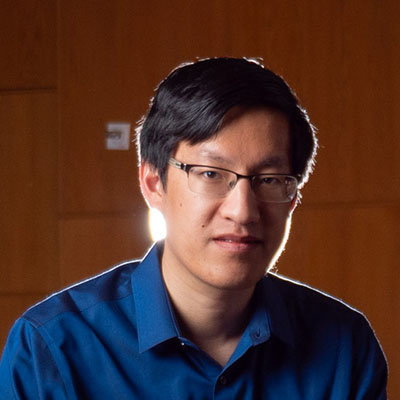 Bryan Chuan
DMA student at CU Boulder
1,857
Bryan Chuan received his undergrad education at Harvard University and masters at University of Nevada Reno. Recent performances include solo performances with the Denver Pops Orchestra and Pipes on the River organ recitals.
I actually never knew sight reading was a skill until I was an undergrad in college, but I have since learned that it is one of the most lucrative skills to have in the musical world. My piano teacher would give me as much music as I wanted to read and encouraged me to comprehensively explore all of the major solo piano repertoire.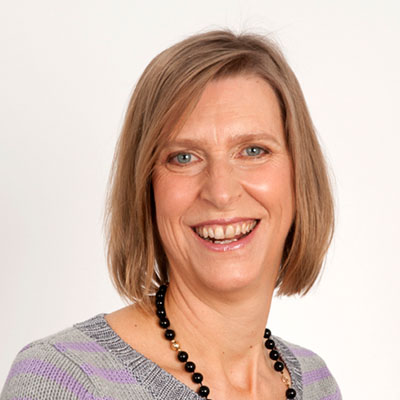 Ellen Johansen
Owner/Teacher of Ellen Johansen Music Studio
1,652
Ellen Johansen studied at Juilliard and Hofstra University. She has taught piano for 45 years. She is also teaches early childhood music and Movement classes. She loves playing Chopin and Corigliano as well as creating online tutorials for her piano students inviting them to look deeper into the joy of music making.
At Juilliard I would take out heavy books of music and cart them home on the train so that I could read through them at the piano. I looked for unfamiliar composers and music from all periods. At the very least I developed some great triceps.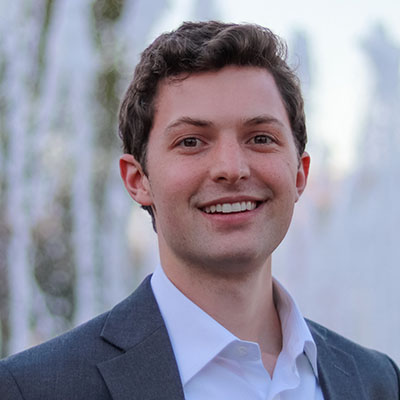 Kaden Larson
DM student and Associate Instructor at Indiana University Jacobs School of Music
1,778
A Utah native, pianist Kaden Larson is a doctoral student of Norman Krieger at the Jacobs School of Music. He is a passionate teacher, performer, and collaborative artist. Visit kadenlarsonpiano.com for bookings, concert schedule, and more.
It's a wonderful exercise to sight-read under a little bit of pressure; accompanying choir rehearsals, voice lessons, Piano Marvel boot camp, whatever! You start to discover that if you can simply keep the pulse going and hold the harmonic outline and direction, you don't necessarily have to play every single little note (yet). It's also crucial to practice sight-reading in all kinds of unfamiliar styles.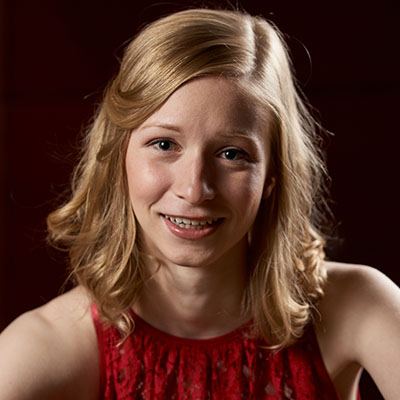 Sarah Braverman
DMA Student at James Madison University
1,599
Sarah Braverman is a DMA student at James Madison University, studying piano with Dr. Lori Piitz. She teaches class piano and aural skills at JMU currently and has taught private piano lessons of various levels.
I always had to do some sightreading as part of my early piano lessons, but I think my main experience and improvement with it came as a result of accompanying other students because it forces you to learn music quickly. I also think having a strong grasp of music theory concepts helps you recognize chord patterns quickly when sightreading.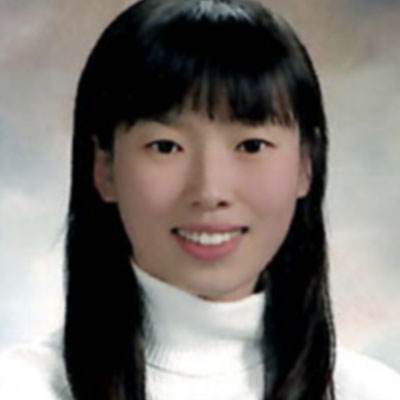 Junghee Son
Piano Instructor at Roberson School of Music
1,812
Received her B.M and M.M in music therapy at Colorado State University. Provides private piano lessons and teaches the piano at Roberson School of Music to fulfill students' potential as musicians. Loves to read books, to hike, and to bike.
Sight reading is so important to understand and express music better. You can get the idea to play the songs throughout at sight. Hope to get the sight reading skills through this app!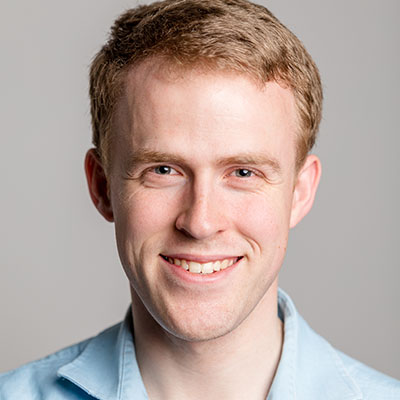 CJ Madsen
MM student, Brigham Young University
1,854
CJ loves composing and wrote a choral/orchestral work called "One Fold, One Shepherd", that has been performed a dozen times and released as an album in 2019. He has a wife and three kids.
My experience with sightreading is that it is just like regular reading. The more you do it, the better you get. Sightread as much as you can. Another thought I have is that rhythm is everything. You can miss tons of notes, but keep the rhythm going when you sightread.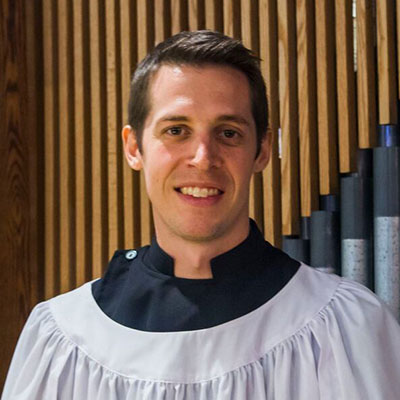 Joel Pierce
Director of Music at St. Alban's Episcopal Church (Cape Elizabeth, Maine)
1,647
Joel Pierce is a church music director from Cape Elizabeth, Maine. He teaches a vibrant piano studio in Topsham, Maine, and teaches organ at Bowdoin College. He obtained his master's in organ from the University of Arizona.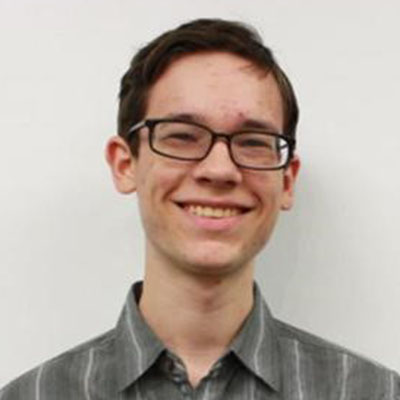 Quinton Porter
Music Composition major at Brigham Young University
1,704
Quinton Porter is a junior in the composition program at BYU. He loves playing piano (classical and jazz), playing the oboe, singing in choir, composing and arranging, playing the organ, and studying music theory and history.
For me, sight reading is not only an important skill that allows me to have more musical experiences with less practice; it is also a way to have fun with music. For the past few years whenever I got burnout from disciplined classical piano practice, I would go to IMSLP to download and sight read some fun pieces. Sight reading allows me to both improve as a pianist and musician and maintain my passion for music.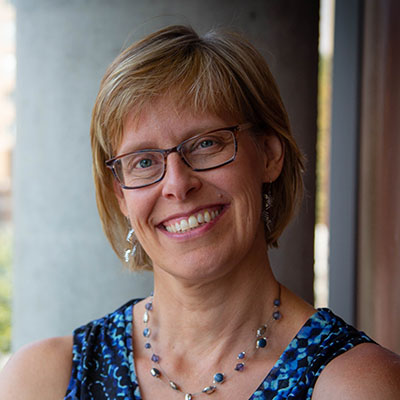 Sue Ruby
Owner of K&S Conservatory of Music; Piano Instructor at MacPhail Center for Music
1,835
Sue Ruby, NCTM, graduated with honors from University of MN, Duluth and Columbus State University, GA with MM, Piano Pedagogy emphasis. She is co-founder of APPI (Association of Professional Piano Instructors) and Fridays in the Valley Chamber Music Series.
As a performer particularly in collaborative piano, I know how essential sight reading is to a musician. It is more than just a "first read" skills. It enables me to learn repertoire in half the time, skim repertoire for students more easily, and put my attention to more important nuances of producing music rather than needing the bulk of my concentration to achieve mere notes and rhythm.
Read more...
As a piano teacher, I am convinced that sight reading is the KEY to student retention particularly at two points in their musical study. The first point is around age 8 (3rd grade) coinciding with literacy studies that show if a student is behind their peers at this age, their chances of graduating highschool etc. diminish considerably. The second point is when students arrive near middle school--tween/teen years. No, it's not competition with sports. It's whether or not the student has achieved an autonomy in their musical study. If you cannot teach yourself (sight read music) your repertoire at home, your rate of progress slows to an alarming degree. Students become frustrated with how long it takes to complete a piece and wonder why they are not able to play _________(fill-in-the-blank) by now (usually "Fur Elise"). Sight reading enables students to learn more quickly, to learn without constant teacher supervision, and to learn whatever material happens to be influential or motivating to them at that particular point in their lives. All of these factors figure into retention--whether or not Susie signs up for piano next semester and, more importantly, when Susie is "all grown up" whether she herself keeps playing the piano and whether Susie signs her own children up to take piano lessons many decades from now.
Sight reading is what will keep our profession alive.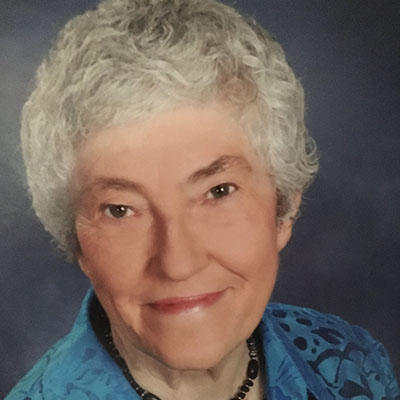 Evelyn M. Falen
Private piano teacher
1,850
Evelyn Falen lives in Lawrence, KS. She has taught at a private piano studio for over 50 years, plays pipe organ for church, and is chairman of KFMC Junior Festival in NE Kansas.
It is important that my students are always trying to improve their sight reading skills so they will progress faster and have the privilege of playing more music during their student years.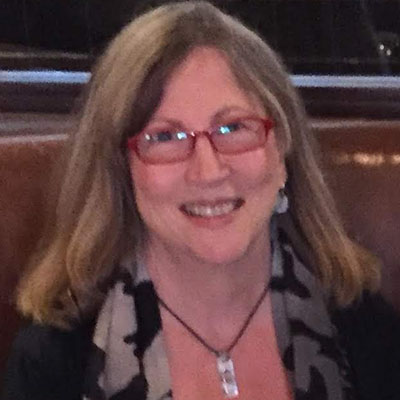 Cynthia Epperson
Private Piano Teacher
1,521
Cynthia Epperson has taught private piano in Anchorage, Alaska since 1986. She is a nationally certified teacher with the Music Teachers National Association and is President of the Alaska Music Teachers Association. She is much sought after as a skilled instrumental and vocal accompanist.
I began sight reading as a young student when I would read through my assigned pieces and continue on in my lesson book, much to the chagrin of my grandmother who was my beginning teacher. I wasn't really taught to sight read--I just had a voracious hunger to play and discover more and more music. Encouraging the development of sight reading skills is a central part of my teaching and I incorporate it in every lesson.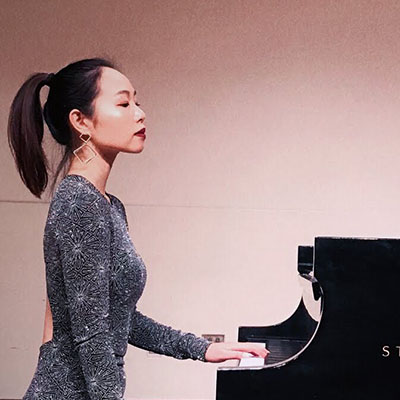 Yin Lin
Collaborative piano student in Artist Certificate at Azusa Pacific University
1,123
Born in Shanghai, China. Yin Lin began to study piano at age of 3 under Professor ShuXing Zheng (former director of Piano department in Shanghai Conservatory). She has a Bachelor degree in Music Education and a Master degree in Piano Performance & Pedagogy. She studied Bel Canto and jazz vocal in undergraduate as well as graduate school. She participated in the 17th Spain International Music Festival in Barcelona as a piano accompanist and choir member with Shanghai XingZhi Girl's Choir in 2001. She also won Sixth prize in the Shanghai International Accordian Chamber Competition.
I started doing sight reading when I was selected to be the audition accompanist in undergraduate school. During auditions, there was no time for me to prepare, I had to read through the song in just one minute and then play. Sometimes, I even needed to transfer a piece into a different key without practicing. I performed the audition accompaniments at my school for almost ten years.
Read more...
Also, because of my sightreading ability, I was offered many accompanying jobs outside of school. My sight reading skill had improved a lot during those ten years, and it is still growing stronger. I think once you have the sight reading skill, everything is easier and you can complete pieces faster. The stronger your sight reading skills are, the more you enjoy the music instead of struggling with the notes and rhythm.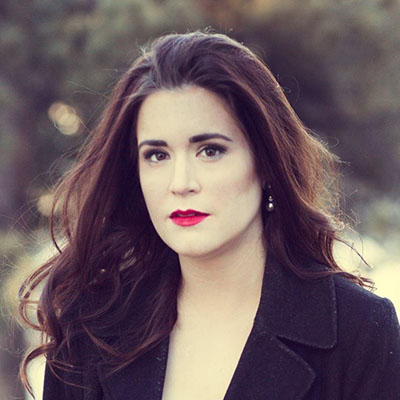 Jessica Kressin
Music Director at Denver Immersive Opera
1,848
Jessica Kressin is a pianist in the Denver, Colorado area and loves to hike, be outdoors, and sight read (of course). She also teaches piano in the area and works with an opera company.
I feel that my sight reading skills improved most when I started doing collaborative work. Also, when I was younger, I was interested in discovering a lot of different repertoire and constantly read through music that wasn't even assigned to me by my teachers. Sight reading enables me to keep exploring music that I may not be as familiar with.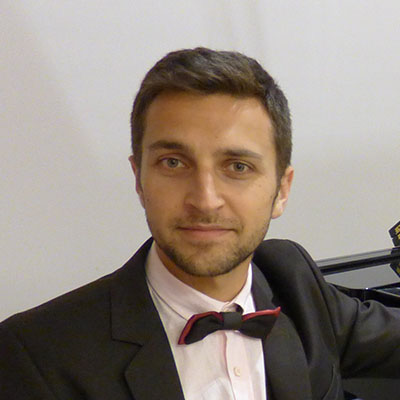 Mykola Dorosh
Piano Teacher at Brighton College Abu Dhabi & International Music Institute Group (Abu Dhabi, UAE)
Mykola Dorosh is a 29 years old Ukrainian pianist, piano teacher and ballet accompanist. He graduated from Lviv National Music Academy (Ukraine) and Conservatorio Superior de Música de Valencia (Spain), Master Degree in Piano Performance. He is currently working as a Piano teacher at Brighton College Abu Dhabi and International Music Institute Group (UAE)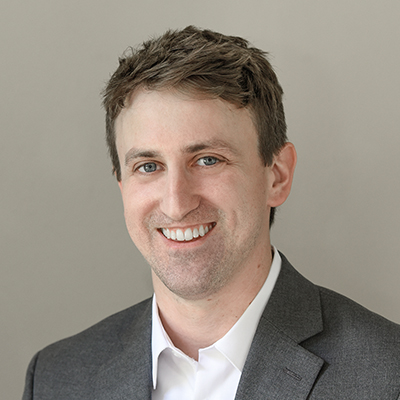 Patrick Behringer
Piano Lab Instructor at Fossil Ridge High School
1,540
Patrick Behringer has performed as a solo, concerto, and collaborative recitalist in Wisconsin, New York, Texas, England, and Brazil. He is the director of the Piano Lab in Keller ISD and teaches privately.
Sight reading is one of the most important skills for students to acquire to ensure lifelong musical enjoyment. To be able to sit down and open a book and play is the mark of an accomplished musician. My journey began with learning 4-part hymns for church services. Aside from that, I was not a great classical sight-reader until grad school forced me to become one through a collaborative piano assistantship. This was the stepping stone to building a freelance career as an accompanist which opened the door to my current full-time position.
Read more...
Piano Marvel has been a game-changer for teaching Piano Lab. It has a systematic approach that I would have benefitted from years earlier. All of my students, regardless of experience and general reading skills, have improved their music reading exponentially with the help of Piano Marvel.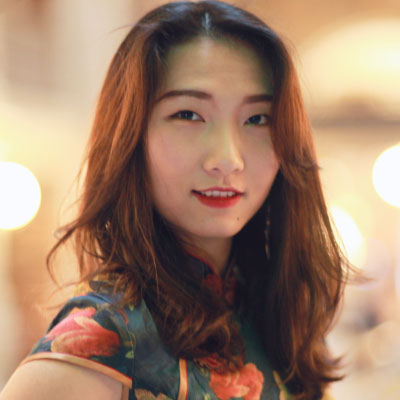 Valentina Qishan Huang
MM student at Peabody Institute of Music
1,625
Valentina Qishan Huang is a Chinese native who fell in love with sight-reading by playing lots of popular music secretly at her early age.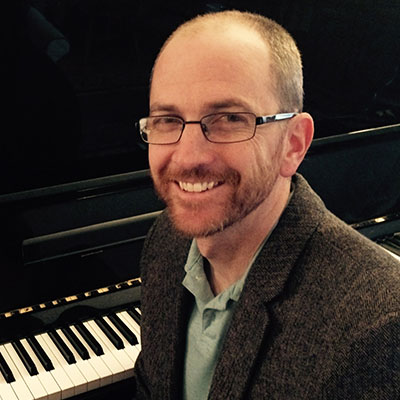 Adam Haas
Music Program Director at the Colorado Springs Conservatory
1,783
Piano performance degrees from University of Colorado, Indiana University, and Colorado State University. Has taught at the University of Colorado and Ouachita Baptist University. Enjoys being in the great Colorado outdoors, and spending time with family.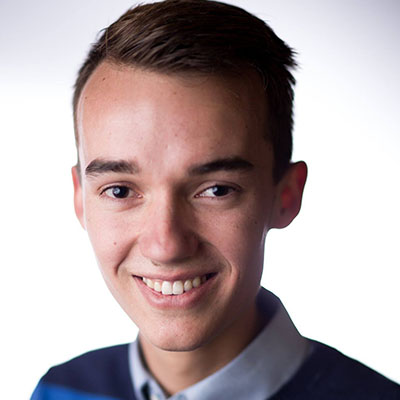 Christopher Webb
1,527
Christopher Webb, 21, graduated from BYU, BM in Piano Performance. Semi-finalist and finalist for the Utah Symphony Salute to Youth Competition. Studied with Dr. Jeffrey Shumway and Dr. Jared Pierce. Accompanied and sang with BYU Singers 2015-2018.
Sight reading remains one of my most marketable skills. Practicing sight reading from a young age really paid off in college where I was able to make so much money sight reading and accompanying.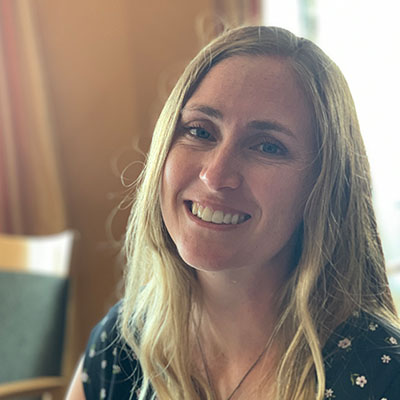 Megan Johnson
1,646
Megan Johnson graduated with a Masters degree in Accounting and is currently a practicing CPA. She is a wife and mom to four daughters. Playing the piano has always been her favorite hobby and pastime!
Sight reading keeps my mind sharp and allows me opportunities to share music with others.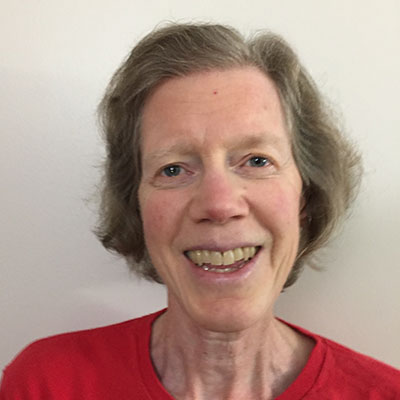 Kathleen Lewis
Private piano teacher
1,500
Kathleen Lewis loves teaching, especially through the early stages where she can have fun and help students develop basic skills and a life long love of music. She enjoys composing, arranging and teaching those skills.
I have had so many wonderful opportunities to play and accompany because I can sight read well. I don't think I learned how to sight read. Some of it is a natural talent and just sight reading a ton of music over the years. Recognizing music patterns and practicing common scales, chords and arpeggios is important.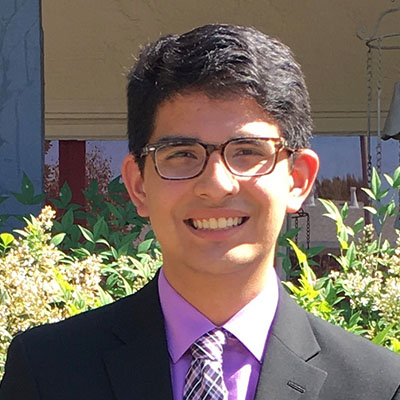 Fernando Garcia
BM Student at Jacobs School of Music
1,862
Fernando Garcia, aged 20, is a current BM-Piano Performance student at Jacobs school of music studying with Jean-Louis Haguenauer. He previously studied with Dr. Victor Labenske under which he participated in multiple festivals and competitions.
I always loved sight reading ever since my private teacher introduced me to it. I would go to a random piece on IMSLP and would try to play through it. My biggest triumph was when I started playing piano in a big band and was able to read through the complex chords and rhythms.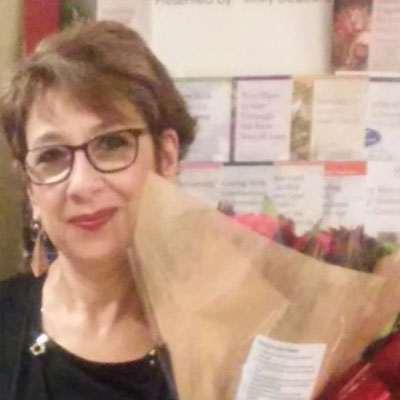 Inna Shtern
Private teacher
Inna Shtern, born in Tashkent, Uzbekistan, studied at Tashkent Music institute and Tashkent Conservatory. She holds Masters Degrees in Piano Performance, Piano Pedagogy, and Accompaniment. Ms. Shtern has over 45 plus years of experience teaching and playing piano. She knows the secret how of piano playing: it's nothing more than getting your hands on the right note at the right time and making it sound good.
Sight-reading skill improves the ability to learn new music easier and the ability to play a broader range of musical pieces.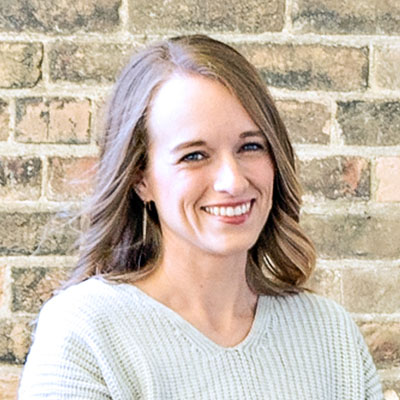 Jenifer Laker
1,715
Jenifer Laker is a pianist and violinist with a passion for teaching and collaborating with other musicians. She especially love playing with her string quartet and working with vocalists when not spending time with her family.
Being a good sight reader is such an important skill because it opens up a lot of opportunities to collaborate with other musicians. It is also incredibly enjoyable to be able to open up a book and be able to play the pieces inside of it. I love the variety of music that I am able to just sit down and play.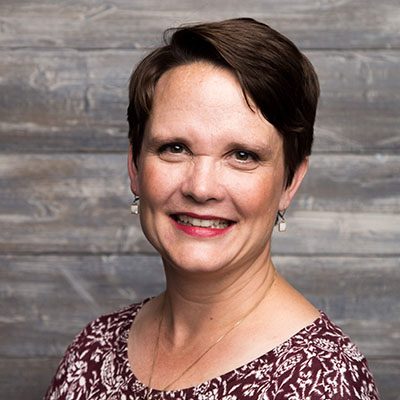 Annalise Eccles
Private Piano Studio Owner
1,812
Annalise Eccles received her BA in Music-Piano from Brigham Young University. She runs a full piano studio, and enjoys keeping current in the world of piano pedagogy. She and her husband have 6 children.
When Annalise was 7 years old, she saw some music on her piano that her older brother was learning. It showed where the notes were on the piano, and she began to teach herself to read music. Her parents enrolled her in piano lessons, and she was hooked! Sight reading has led to a lifelong love of music and many opportunities.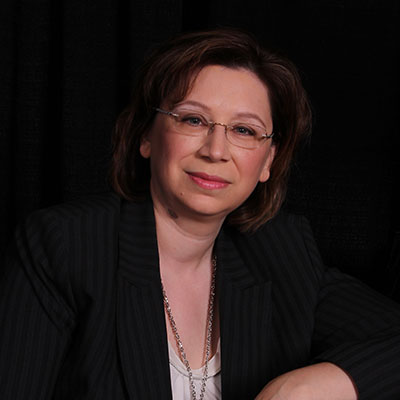 Erika Scheidel Ramos
Private Piano Teacher in Redlands, CA
1,753
Erika Scheidel Ramos is a private piano teacher in California, focusing on Classical, Contemporary, and Collaborative Piano; Improvisation; Composition; and Pedagogy. She holds Master of Music and Bachelor of Music degrees in piano performance from the University of Redlands.
Sight Reading is essential for making music reading and learning fun. Good sight reading saves time learning a piece and makes it easier to play with others.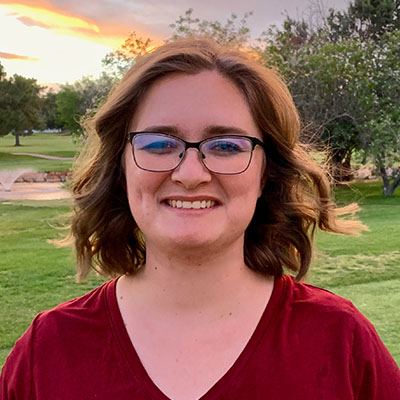 Eliza Randall
MFA Student at New York University
Eliza Randall is a composer and pianist from Boulder City, Nevada, currently teaching lessons in Brooklyn, New York. She has a BM in piano performance from BYU and is studying for an MFA in the Musical Theatre Writing Program at NYU.
I learned to sight read by playing through all of my favorite musical theatre pieces! I loved playing the piano while my friends sang, and we would pick a show we wanted to see and play through the whole thing. It was easy to keep playing through mistakes in a no-pressure environment, and I eventually turned that fun hobby into a career.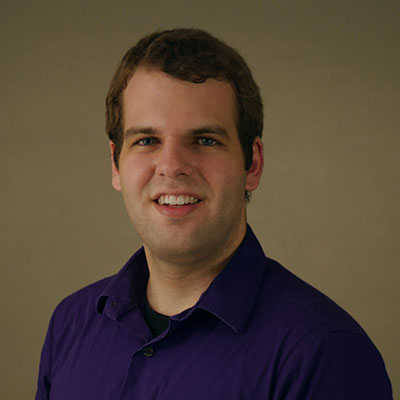 Nathan Ryland
1,797
Nathan Ryland, from Richardson, TX, has won competitions across the nation and performs for the Cliburn in the Classroom programs. He holds Master's and Bachelor's degrees from the University of North Texas in Piano Performance.